Leadership
 Dr. Ethan W. Ogletree Sr.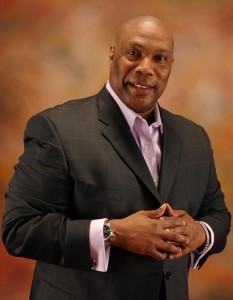 Senior Pastor/Founder
 New Destiny Praise & Worship Center
Pastor, Dr. Ethan W. Ogletree Sr. is a passionate, loving, and generous leader whose teachings, lectures, illustrations and sermons appeal to people of all ages,  races, denominations and economic statuses. His former life experiences of homelessness and drug addiction have proven to be effective in reaching the  younger generation by delivering soul stirring messages of hope, reconciliation and restoration through Jesus Christ.
Dr. Ogletree is no stranger to ministry. For more than ten years, he faithfully served at First Metropolitan Church, Houston, Texas as Minister of Education  and at The Church Without Walls, Houston, Texas, as Minister of Recreation and Evangelism.
Sensing a call and movement of God, Dr. Ogletree developed the vision and mission of New Hope Community Church in late 1999. On February 27, 2000, the  first meeting was held and 19 core members embraced the vision for the church. Then, on June 4, 2000, New Hope Community Church held its first service.
Over the past decade, Dr. Ogletree has witnessed the growth in the congregation both spiritually and numerically. Dr. Ogletree has taken members and friends of New Hope to sites in Central America, Europe and the Middle East.
Under his leadership, Dr. Ogletree has:
Established thriving and vibrant ministries
Led New Hope's building campaign which increased the current facility to 18000 square feet.
Served on the board of directors for Trinity Pines Resort.
Founded and serves as the Chairman of the Board and CEO of The City of Refuge of Houston, Inc., a 501(3) (c) Community Development
As New Hope Community Church celebrated its 10th year of serving the kingdom of God, the vision continued to unfold as the Church's Just Imagine Capital Campaign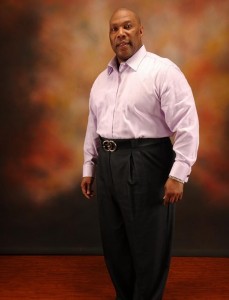 entered the second year of preparing the Church to build a 1200 seat sanctuary, with future plans to include a senior living facility, an office park, health clinic and credit union.  In July 2010, Dr. Ogletree led a group of 19 members and friends on a ten day tour to Jerusalem, the first of many cultural tours to elevate and educate members to life outside the United States.  Dr. Ogletree led a second tour group to the countries of Jordan and Israel in June 2011.
In 2011, Dr. Ogletree began to sense that God was leading the Church in a new level of worship and impact upon the community that would result in changing the culture of the Church. This change in the nature and character would result in a change to New Hope's name.  In January 2012, Dr. Ogletree revealed that the Church's new name would be New Destiny Praise and Worship Center.  As New Hope Community Church we provided Hope for many people, but now it's time for a new destiny and worship for our Most High God. New Destiny is setting the atmosphere for leading the people of God into his presence.  There is excitement over miracles that God is working in our fellowship as we are witnessing to the supernatural move of God.
Dr. Ogletree earned his Doctor of Ministry from the Houston Graduate School of Theology. He holds a Master of Divinity from the Houston Graduate School of Theology and a Bachelor of Science degree from Regents College of New York.
Dr. Ogletree is  a member Potter's House International Pastoral Alliance (PHIPA) under the leadership of  Bishop T. D. Jakes.   PHIPA is a multicultural fellowship of economically diverse coalition of Christian pastors that recognize the need for covenant fathering.
Dr. Ogletree is happily married to Pamela Ogletree and has two sons and a daughter, Ethan Jr., J'Von and Jasmine.
At New Destiny, we believe God is AWESOME!
Dr. Ogletree's Itinerary for 2014
February 25-26, 2014 @ 7p
First Baptist Church Denbigh
No More Limits Crusade
Pastor Ivan T. Harris
3628 Campbell Road
Newport News, VA 23602
March 2, 2014 @ 7:45a
Cross Roads Community Church
Pastor's Anniversary
Rev. Chris Hartwell, Senior Pastor
3350 Manvel Rd.
Pearland, TX 77584
March 16, 2014 @ 3p
Kingdom Fellowship Church
2-year Church Anniversary
Pastor Lynn Phipps
Houston, TX
April 23, 2014 @ 7p
Bethlehem Baptist Church
Pastor's Anniversary
Pastor Richard E. Rollerson Jr.
500 S. Frances
Terrell, TX 75160