"Pastors who do their work well should be paid well and should be highly appreciated, especially those who work hard at both preaching and teaching." ~ 1 Timothy 5:17 (TLB)
Celebrating 17 years as the Founder and Pastor of New Destiny Praise and Worship Center on Sunday, October 22 at the 8a and 10a services. Dr. Ogletree has been a bright light in the life of New Destiny and the northwest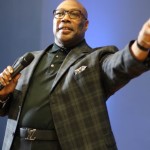 community as the founder and senior pastor of New Destiny. Over the years, under Dr. Ogletree's leadership, the Church has grown from 19 founding members in 2000 in the home of Drs. Ethan and Pamela Ogletree to the thriving and inspirational church it is today.
Pastor Ogletree has led the Church here in Houston and on missions in other countries. Recently this summer, Pastor Ogletree led the church's millennials on a mission trip to Jamaica, where they ministered to over 70 men, women and children for three days of vacation bible school.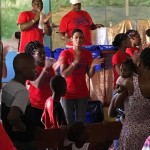 Dr. Ogletree is a prolific teacher, powerful, anointed preacher.  He is a mentor and an encourager, constantly pressing those he shepherds to stretch beyond their borders to reach the destiny God has for all his children.
We invite you to attend the Founder's Day celebrations to show your love and support for the ministry and work of Dr. Ogletree.  Special guests preachers for the day will be Pastor John D. Ogletree Jr., Senior Pastor of First Metropolitan Church at 8a and Pastor Erick Hoskin, Pastor of the Church of God Fellowship Ship in Cypress, Texas.