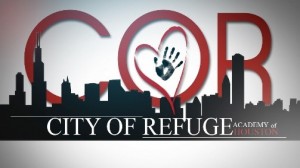 Our vision is to provide a loving and nurturing Christian environment that encourages each child to grow into their full potential and build successful lives.
HOURS OF OPERATION:
Monday through Friday; 6a to 6:30p
Ages: 18 months to 13 years
NCI Accepted
SUMMER CAMP EARLY REGISTRATION:
Enrollment Perks – Receive One Week Free Tuition

Register your child May 18-28, 2015 for Summer Camp and receive the first week of July free. Exciting and informative field trips each week during the summer, along with fun and games.
SERVICES PROVIDED:
• Before and After school Care.
• Drop off and Pick up From: Aldine ISD, Spring ISD, and Klein ISD, Harmony, Reece Academy, Anderson Academy.
• Nutritional Breakfast, Lunch and Dinner served daily.
• Homework Session for All After-schoolers.
• Extra-Curricular Activities: Computers, Ping Pong, Video Games and Field
The City of Refuge of Houston, Inc. is a nonprofit community development corporation that provides comprehensive outreach services and programs to the surrounding community.  The majority of residents in the community are families headed by a single parent of moderate to low-income.  These services and programs encompass four different areas.  They are:
Community Involvement
Health Awareness
Financial Empowerment
Education
Since its inception, the City of Refuge has assisted individuals in the community with physical needs such as rent/utility assistance, food and clothes.  As the community grew, so did the need for services, especially those that serve children.  
Visit us at our website www.cityofrefugehouston.org or call 281.580.1060 for more information.